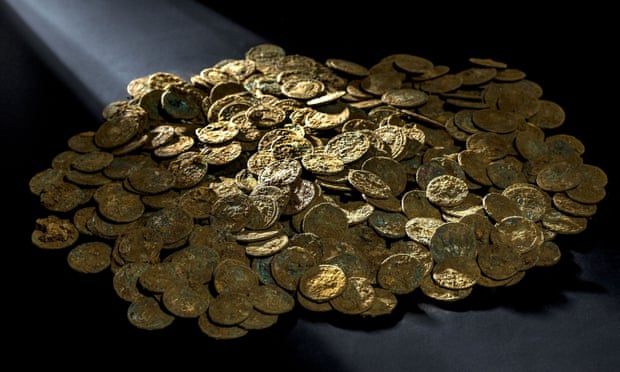 A trove of more than 4,000 bronze and silver coins dating back to ancient Rome, uncovered this summer in the orchard of a fruit and vegetable farmer, has been described as one of the biggest treasures of this kind found in Switzerland.
The huge hoard of coins, buried about 1,700 years ago and weighing 15kg (33lb), was discovered in Ueken, in Switzerland's northern canton of Aargau, after the farmer spotted some shimmering green coins on a molehill in his cherry orchard.
He guessed the coins were Roman, following an archaeological discovery a few months earlier, of remains of an early Roman settlement in the nearby town of Frick. He contacted the regional archaeological service , which later labelled it one of the largest such finds for Switzerland.
On Thursday the archaeological service announced that after months of digs, 4,166 coins had been found at the site, most in excellent condition.
Read the rest of this article...