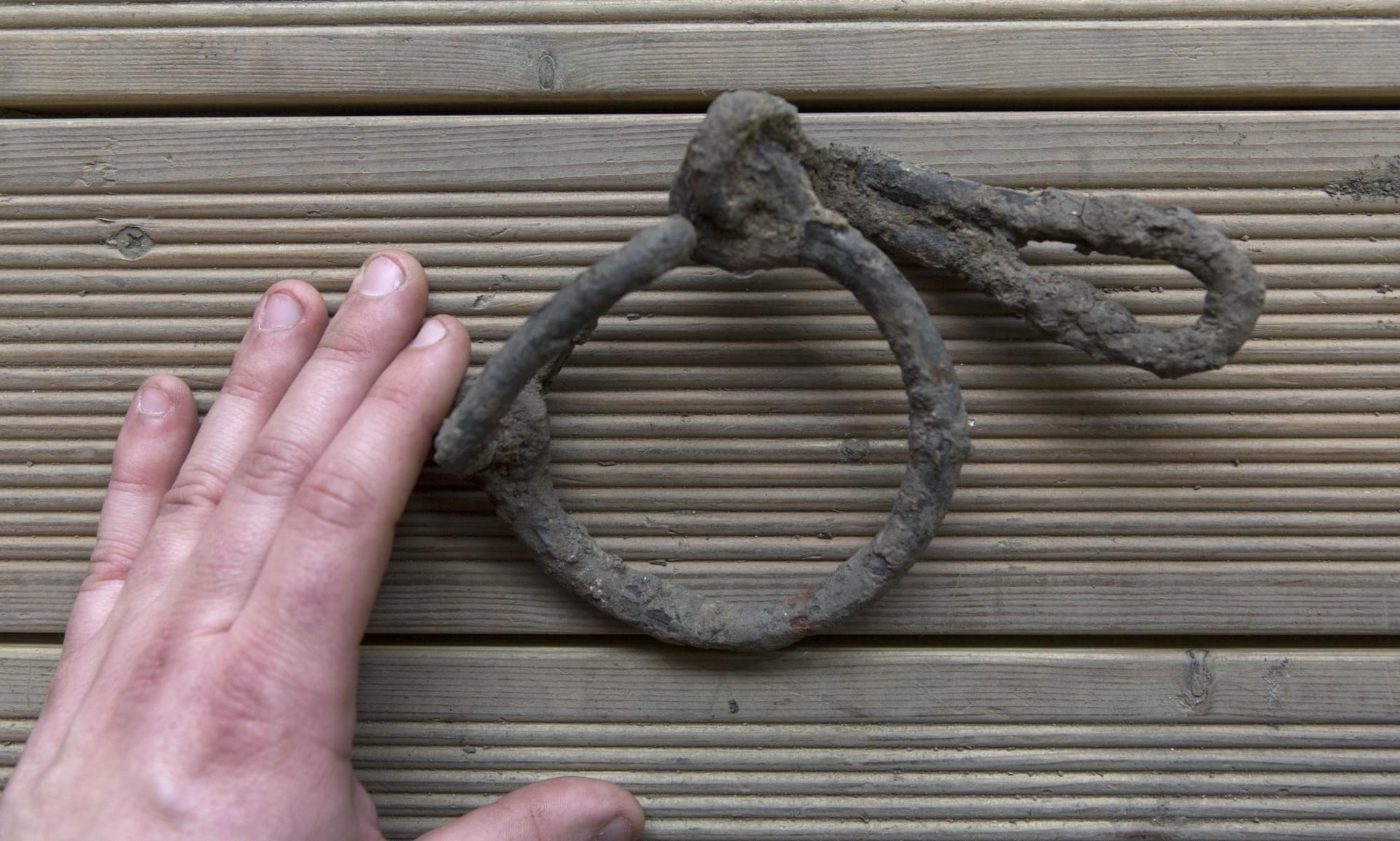 A Roman shackle – one of the mass of Roman and medieval objects found during excavations at the Crossrail site near Liverpool Street station. Photograph: Graham Turner for the Guardian
Almost 2,000 years ago somebody neatly packed cremated human bones into an old cooking pot, put the lid on, and set it by the banks of a smelly little urban river, the Walbrook in London. The discovery has deepened the mystery of scores of Roman skulls found nearby, polished till they gleam by tumbling among the pebbles of the riverbed.
It had been suggested that the skulls ended up in the river – which vanished into culverts centuries ago – by accident, eroded out of a Roman cemetery and washed downstream until they came to rest at bends in the bank. The new finds suggest a grimmer explanation.
Jay Carver, Crossrail's lead archaeologist on the site yards from the bustling commuters at Liverpool Street station, said the thrifty reuse of the old pot, and its deliberate placing by the river, will force archaeologists to look again at the skulls found in this excavation and generations of previous digs around the river.
Read the rest of this article...