Night time attack risks damage to sensitive archaeology dating back more than 2,500 years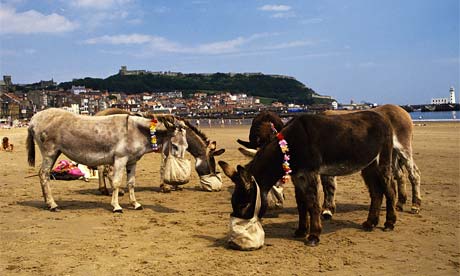 It is good for the north that the
Hepworth Wakefield
has reached the final four of the
Museum of the Year competition
, but there is less happy heritage news from
Scarborough
.
Vandals have clambered into
the town's castle
, whose position on the headland is one of the glories of both bays, and done significant damage to Roman stonework.
The fortress is generally well capable of looking after itself, with walls up to 12ft thick and the mortar so hard in places that it has crystallised into spar. There is also a tradition of local people having a go at it; back in 1265, just over a century after the castle's foundation by William the Fat, Earl of Albermarle, Royal troops had to take over to protect the place and its constable from constant attacks.